Jeremy Gear
Director
I'm delighted to be able to introduce you to my team, of whom I'm very proud. We've come a long way since our company was formed in 2004, and I couldn't do it without them. Our staff turnover is low, we've had our ups and downs but running a business like this is making sure that you have round pegs in round holes, and right now we are not far off! I'm confident our business will continue to grow, and as it does, I want my team to grow with it, not just in personnel but in the experience they gain and therefore can offer, we must continue to provide our customers with the best possible service. Our mission statement from day one hasn't changed, you can see it here (link to follow). If there is anything we can do to improve our service to you, you can contact me with any issue, big or small, on 01935 700425 or jeremy@roofinggear.co.uk Here is my team……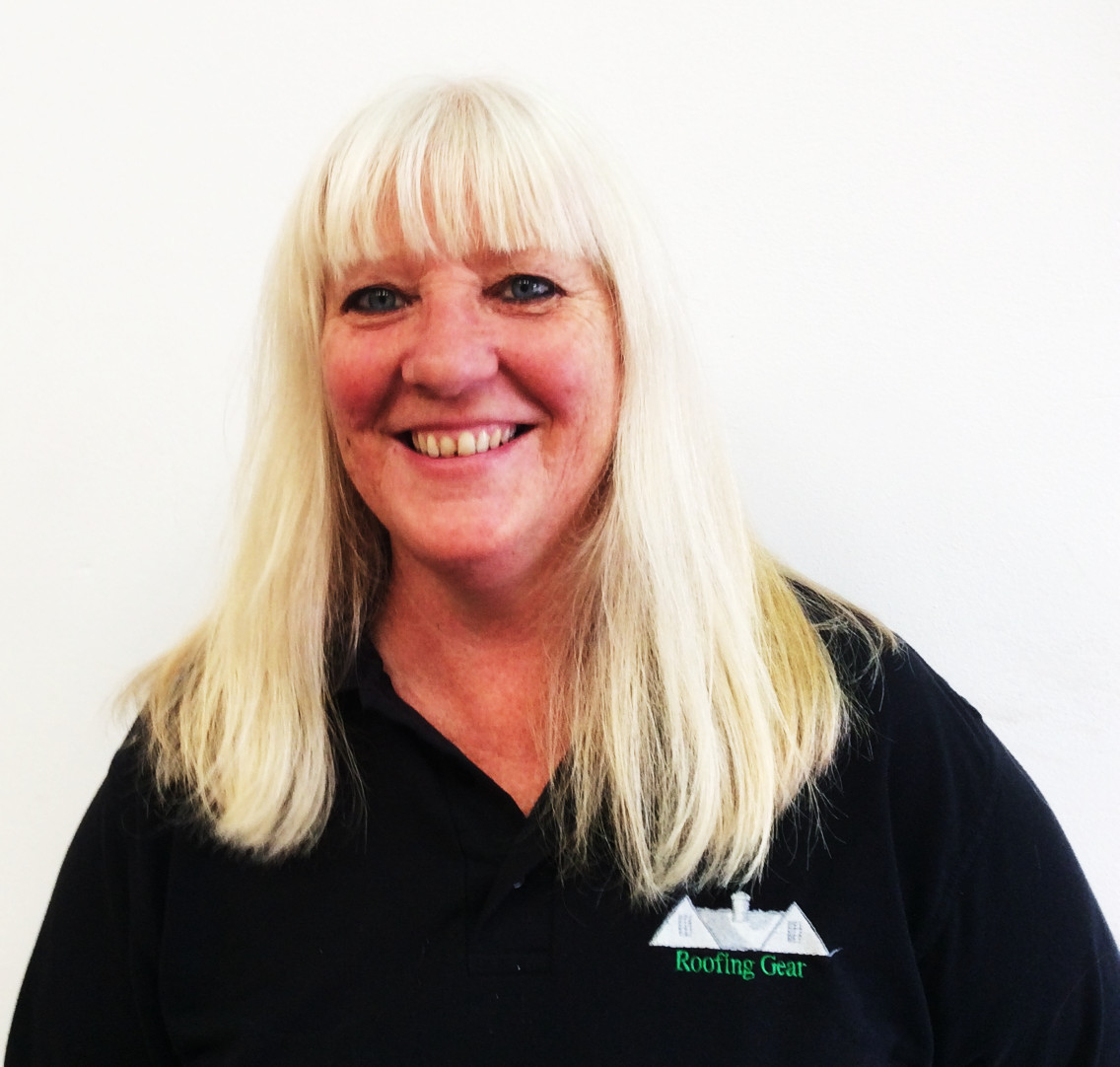 Theresa Russell
Sales Office Manager
I joined Roofing Gear in 2006 after having a very small break away from the Roofing Merchant industry. Prior to this I spent 24 years working for a Builders Merchant with Roofing being my specialized chosen subject! Outside of work you will find me enjoying a glass of wine or two, and with a new house I'm painting, decorating and gardening! Multi-tasking is one of my strong points! Contact via email theresa@roofinggear.co.uk or call 01935 700425
Martin Edwards
HGV Crane Driver
Martin Edwards is an ex-spy and has decided to call it a day with his 007 lifestyle - and drive lorries for a living! New to the industry we chose him because we know he'll be great with customers, he's a strapping lad, strong as an Ox and will be a great asset to Roofing Gear In his spare time, you'll see him splitting logs in our yard, looking after his chickens and his sheep, and plucking pheasants! He became a friend of Roofing Gear when he collected pallets from our yard, we didn't know his name at the time, so we called him Earth Man. Martin (Bond) drives our crane lorry and will assist with Cabstar deliveries too and help out in the yard.
Zubair Asefi
Cabstar Delivery Driver and Sales Office Assistant
Hi, I'm Zubair, but you can call me Zoob! my main role and responsibility is to get the deliveries to you safely and promptly, anytime, anywhere. In addition I also help out in the yard and sales departments and I am gaining product knowledge every day. I make sure I serve our customers to the best of my ability. Outside of work I enjoy eating and sleeping, which makes me stronger for when I'm playing Rugby for Yeovil! I enjoy all other sports, particularly trying to beat Ben our Saturday boy at Tennis. You can call me at the office on 01935 700425 or email me at zubair@roofinggear.co.uk
Jack Harvey
Hi, I'm Jack Harvey. I am officially the newest recruit at Roofing Gear. I told them at my interview that I'm confident and have high hopes for my future here at Roofing Gear. I'm learning fast and expanding my knowledge everyday and I look forward to meeting and helping you at our Yeovil Branch and in our new depot at Poundbury in Dorchester. Outside of work I am a huge football fan and follow Chelsea, I also really enjoy music and can play most tunes on my acoustic guitar. Any requests' can be sent to jack@roofinggear.co.uk or you can phone me personally on 01935 700425 or 01305 257828
Josh Gear
Poundbury
Meet Josh Gear, Mr. Dorchester himself.. Josh started with us at our first Dorchester branch back in January 2014. You'll now find Josh in our new purpose built Poundbury branch which we relocated to in July 2018, Josh has already become a friendly face to deal with for all Roofing enquirers and needs. So if you're a regular, pop in and say Hi, or a newcomer to roofing. Josh is looking forward to helping with your needs. Josh prides off of winning the Builders Merchants Federation Level 3 Apprentice of the year in 2015, and running around a football pitch for Sherborne Town FC every Saturday afternoon. You can contact Josh on 01305 257828 or josh@roofinggear.co.uk
Amanda Evans
Head of Finance
Amanda's career began in 1989 as an accountancy apprentice, achieving the AAT qualification, and moving up through the years to run her own business to outsource her accounting services to the likes of us! Amanda was recommended to Roofing Gear in 2008 to help with the accounts on a weekly basis. Since then, her involvement has increased and progressed to become Head of Finance. She provides support to Jane G, Jane C and Jeremy in the accounts office, dealing with the reconciliations, debt chasing (yes, this is her..!!) and management accounts, whilst also making sure Roofing Gear complies with HMRC deadlines. Finding the balance between work and home life are important to her, as well as keeping fit and healthy (or trying to when people are trying to corrupt her!) Contact via email accounts@roofinggear.co.uk or call 01935 700425 and ask for Amanda
Jane Chandler
Accounts and Administration
Jane joined Roofing Gear in 2014 and works alongside Amanda in our accounts department dealing with daily day to day finances of our customers and suppliers. Jane comes from a building industry background she started her career working for a local building suppliers for 11 years before leaving to raise her son and daughter, who are now fully fledged and are leaving the nest!!! Food and alcohol are very dear to her heart so all gifts welcome……..hehehe OH and mornings are not her strong point so please no calls to at least after 10 !!!! To contact me email janechandler@roofinggear.co.uk or call 01935 700425 and ask for Jane!